Top 5 Central Otago Father's Day Adventures
We all need reasons to celebrate at the moment and Father's Day should be no exception! Whether his amazing cooking kept you going through lockdown or whether his 'Dad' jokes drove you up the wall – we have a few ideas of how to 'wow' your Dad (or partner) this Father's Day.
Whether you're a long time local looking to try something new, or staying in Central Otago, Queenstown or Wanaka for the getaway, we have a number of brilliant options to help you make memories that'll last a lifetime.
1. Keep it simple with our Local's Special – Fly Up to Slapjack Saddle for an Alpine Landing
A great opportunity to combine a helicopter flight with stunning views of the Central Otago landscape. Wow your Dad this Father's Day without breaking the bank with this swift 30-minute flight experience up to Slapjack Saddle for a brief alpine landing.
This flight overs a fleeting insight into the history of the Cromwell Basin gold mining history and cherry orchards that line the region. Fly through the Kawarau Gorge to a short alpine landing on Slapjack to take in the views across the Southern Alps.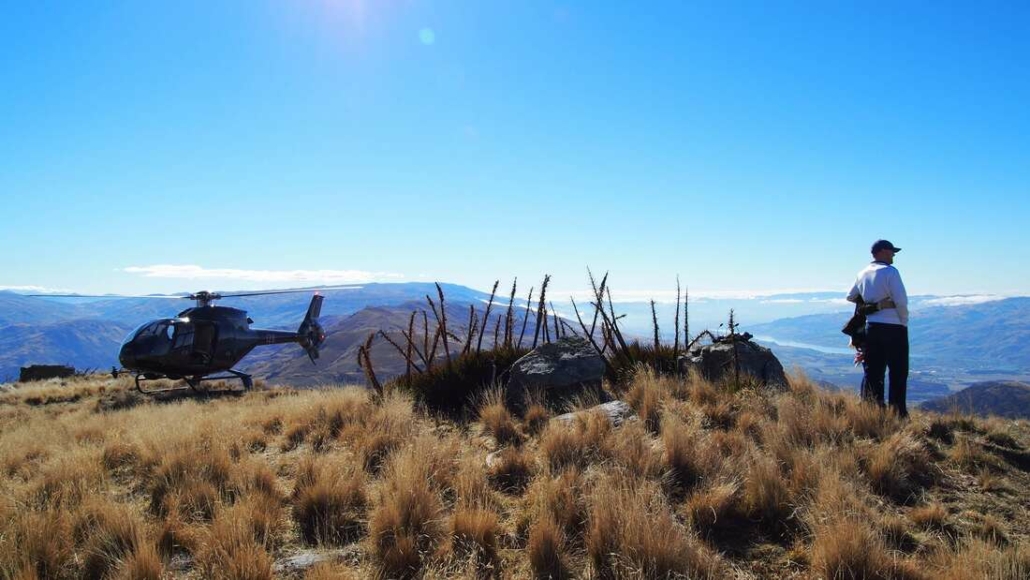 On the return flight fly over the vineyards of Bannockburn and Cromwell town, glimpsing Lake Dunstan from above.
Starting at just $179/person this is a great gift for those looking for affordable luxury.
2. Heli-Bike Adventure
For many Dads out there, helicopter mountain biking (HeliBike) is the holy grail of mountain biking. For us, it's a way of giving you an awe-inspiring day out in the mountains.
You don't have to be an expert rider – we offer up a fun filled day combining a scenic helicopter flight, a day out riding in New Zealand's high country and a whole lot of fun, history and good company. Book a private tour if you wish, or if not, small groups are guaranteed.
Our philosophy is to showcase the Central Otago high country – without having to ride uphill for hours to get there. There are no jumps, no tight corners and no pressure. With the tracks being similar to enduro or touring routes being bike-fit is advantageous it is not a necessity!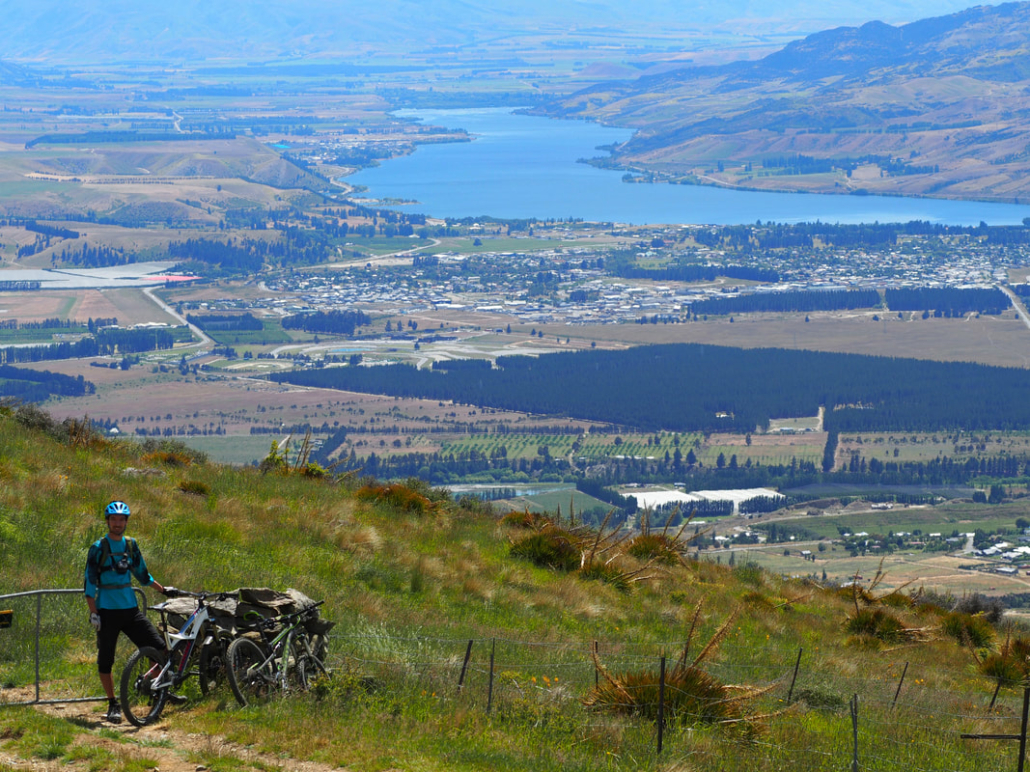 Why not end up at a local cafe, winery, historic pub or fruit-laden orchard for a well-earned drink – after all, you've earnt it!
The self-ride heli-bike experience is an organised trip: fly to the start of your chosen trail and hit the track; includes a packed lunch, route maps, trail descriptions, and road transport back to base at the end of the ride as required.
Our Self-Ride trips start at $449pp with you bringing your own bike. We can also arrange bike hire. Simply click here to read more or give us a call to talk it through.
3. Let's Get Racy – Heli-Highlands Adventure Combo
Buckle up for take off with our Cromwell Basin Flight with Alpine Landing: This 45 min helicopter flight offers a glimpse into the area's rich gold mining history, both present day and days gone by. It showcases the basin's breath-taking Central Otago landscape, with views to Mt Aspiring, Mt Cook and the Southern Alps. You'll feel on top of the world!
Next stop is hopping in the Highlands Taxi to take a tour of the international standard race circuit in a Porsche Cayenne Turbo that promises a taxi ride like never before!
Dial up the speed ready to set your fastest lap time on Highland's 650m Go-Kart track! And finally enjoy a relaxing wander around The National Motorsport Museum which hosts a collection of historically significant Race Cars and the Motorsport Hall of Fame.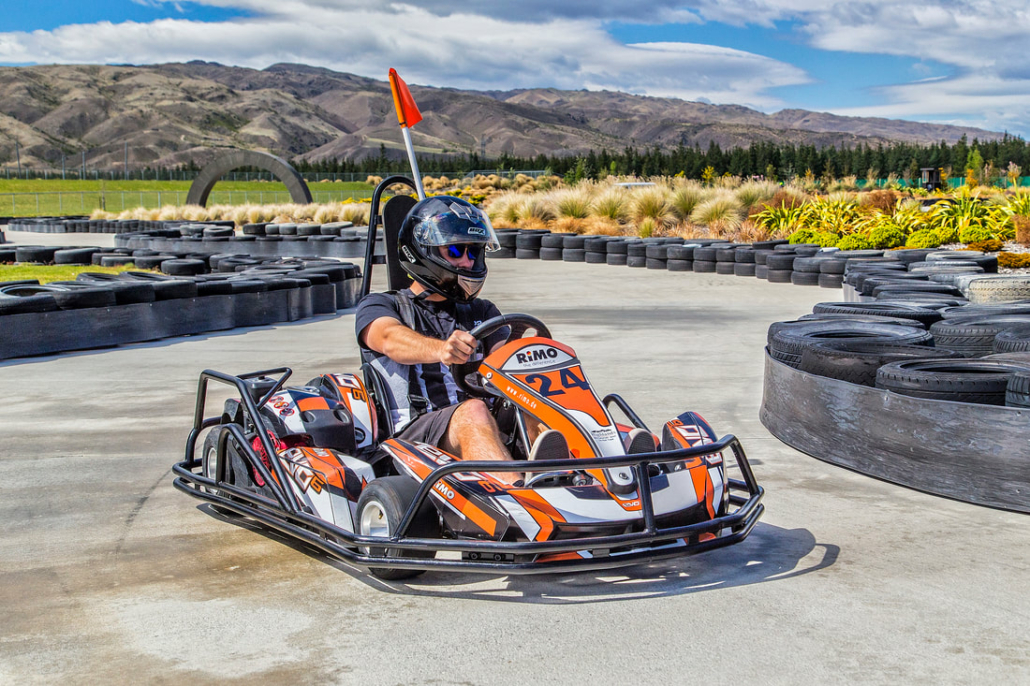 We suggest finishing the day off with an ice-cold beer at the Highlands café and bar!
This jam-packed adventure starts at just $399 per person for a day of adrenaline fuelled fun
4. A Feast for the Eyes & the Taste Buds
Sidle up for a gastronomic experience like no other with our Heli-Dine experience and an unbeatable Stoaker Room Banquet Platter.
Combine a 45 min Cromwell Basin helicopter flight with a remote alpine/snow landing on the Old Woman Range, followed by lunch at one of our favourite spots overlooking Cromwell's famous Orchards.
After feasting your eyes on the endless mountain views, sink your teeth into the signature Stoaker Banquet Platter with a wine tasting flight of 5 world-class Wild Earth Wines – followed by a tea or coffee and something sweet, All specially hand-crafted in their unique wine barrel cookers.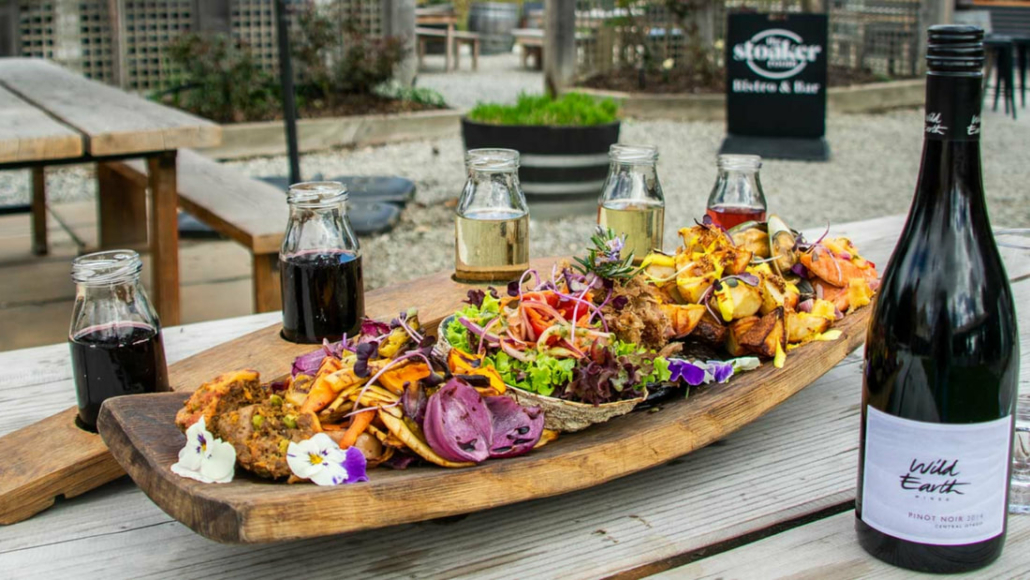 This foodie adventure starts at just $449 per person and includes a helicopter drop off at the The Stoaker Room – talk about arriving in style!
5. Heli Jeep Wine Adventure – Because Life is All About the Journey
Landing on the lawn at the Cloudy Bay Tasting Shed is an experience not to be missed – aside from feeling like an absolute rock star there is no better way to get a true understanding of the surrounding landscape and sheer scale of the Central Otago wine region.
As the team take you through the wine making process, from planting the vines and nurturing the grapes, through to optimal harvesting and of course the delicious result! After tasting some of the regions finest food and wine, you are escorted by Jeep on to the next chapter of the adventure.
Central Otago being the hottest wine-growing region in the South Island means the open top comes into its own. Visiting the small, authentic wineries, run by dedicated expert teams is the highlight for many. You will meet the maker and be taken on a taste experience like no other.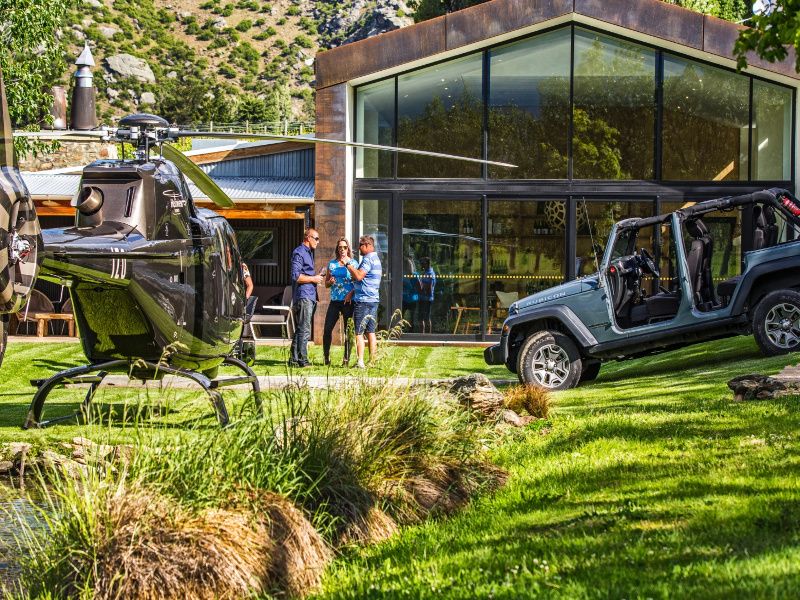 The Heli Jeep Wine package includes:
Up to six Central Otago Vineyard Visits and Wine Tastings
Private helicopter flight from and to Central Otago vineyards
Helicopter alpine landing en route
Exclusive Vineyard experiences, Winery lunch and wine tastings
Chauffeured Open-Top Jeep to travel between vineyards during the day.
Transport from and to your accommodation
Available from Queenstown, Wanaka, Dunedin and Cromwell
Prices start from $1300/person and include pick-ups from surrounding regions – click through to read more or give us a call if you have any questions!
Ready to book your Dad the trip of a lifetime?
Touch base with us to discuss your ideas.
https://heliview.co.nz/wp-content/uploads/2023/03/blog-4d.jpg
733
1100
digital
https://heliview.co.nz/wp-content/uploads/2023/02/Heliview-Logo-border-300x134.png
digital
2023-03-09 06:14:50
2023-03-15 07:02:40
Top 5 Central Otago Father's Day Adventures